Pitch decks, Business Presentations, Marketing Activations, Sales Speeches, Meetings... do you want to achieve
better results
becoming
more effective
at
bringing your
idea to life
and
calling your
audience to action
?


It's time to learn BusinessTelling!
Attending this online Course, you will learn:
Effective Business Mindset

to design and share

Actionable Stories

,

Marketing Fundamentals

to unleash the full potential of your

ideas

,

Proven Methodology

to turn ideas into

results

through Actionable Stories.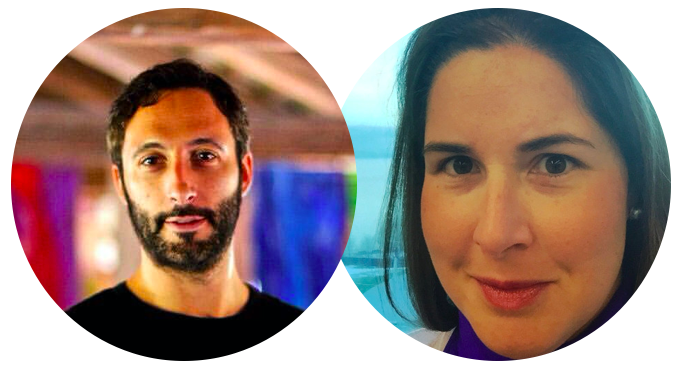 Hi, we are Antonio and Elisa.


Working as business leaders for multinational companies and for innovative Start-ups around the world, we've had the opportunity to work with world-class business leaders, exceptional marketers and some successful entrepreneurs. Each of them had their own unique style but they all had one skill in common: they were very effective at activating their audiences to take the action they were looking for.
For this reason, in 2015, we have decided to start BusinessTelling, an effective Business Storytelling Methodology to support Start-ups, Professionals, Brands and Organizations in turning their ideas into results through Actionable Stories.
Our Business Experience
Antonio Lorenzon
BusinessTelling Founder and Managing Partner
15+ years of experience in Marketing and Business Storytelling (
LinkedIn link
):
Director and Board member in International Start-ups in United Kingdom, Italy and United States;
Former Marketing Leader in Procter&Gamble and Kellogg EMEA HQ in Geneva (CH);
Ph.D in Marketing at the University of Milano and Visiting Ph.D at MIT Sloan School of Management in Boston;


Elisa Riboldi
BusinessTelling Co-Founder and Master Coach
15+ years of experience in Strategy and Innovation (LinkedIn link):
Global Strategy and Business Development Director in Nestle;
Former Marketing Leader in

Procter&Gamble

and Kellogg EMEA HQ in Geneva (CH);
Master of Science (Management) at London School of Economics;
Course Curriculum
The Course is composed of 43 videos grouped in 7 sections and is approximately 10 hours: 4 hours for the video training and 6 hours to complete the exercises. There is no time limit to complete the course however, to maximise the effectiveness of the training, we strongly recommend to avoid waiting too long between lessons. During the course you will find the links to download all the PDF materials you need to Activate Your Audience.